What is a stepper motor driver?
What is a stepper motor driver?
Stepper Motor usually works at voltages such as 5V, 6V or 12V and draws current in 4 winding upwards of 1 amps.

Most microcontrollers output is 5V or 3.3V and can supply or sink 20–30 milliamps.

A driver circuit (such as IC L293D or ULN2007) converts microcontroller's weak outputs into strong sources which can drive stepper motor's coils.

Note that bigger stepper motors may require bigger driver circuits. The above ICs are for small steppers available in shops for student's hobby projects.

You may also get more intelligent driver which will take suitable command from a microcontroller and translate it into a series of stepping signals to position stepper motor at a particular angle.
Cloudray motor driver offers you various control modes such as position control, velocity control or torque control for precise motion control system. Cloudray motor driver offer the best-in-class current control for optimal smoothness and torque, robust and flexible on-board control options, and industry-standard industrial network communications.

DM series stepper drive, which surpasses the performance of common analog stepper drive comprehensively based on the new 32-bit DSP platform developed by TI, and adopting the micro-stepping technology and PID current control algorithm design.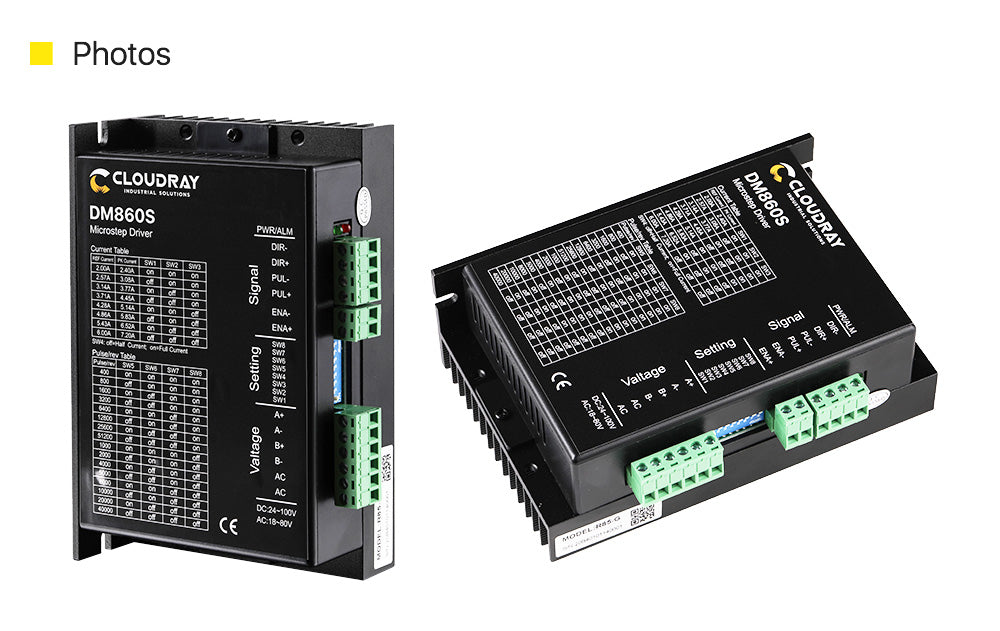 The DM series stepper drives have the features of low noise, low vibration, low heating and high-speed high torque output, it is suitable for most stepper motors by integrated with the micro-stepping technology.
DM860S 2-Phase Stepper Motor Driver Features
Extra-low motor noise offers excellent quietness.

Anti-Resonance,provides optimum torque and nulls mid-range instability.

Self-test and auto-configuration technology, offers optimum responses with different motors.

Microstep Resolutions Programmable

Supply Voltage up to +80VAC/+100VDC

Output Current Programmable (2.4A-7.2A)

Pulse Input Frequency up to 200 KHz

Automatic Idle-Current Reduction

Supports PUL/DIR and CW/CCW Modes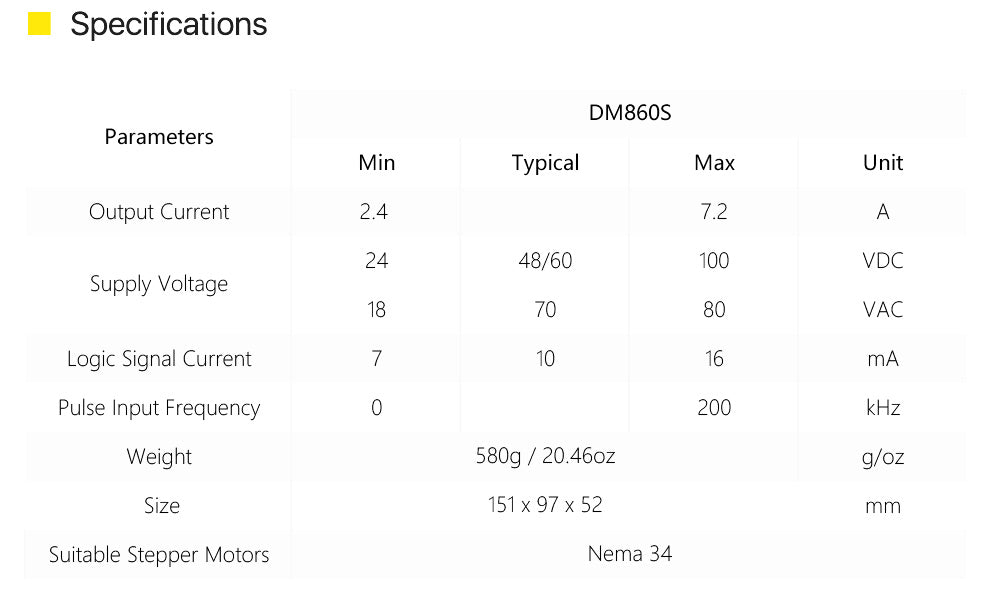 DM860S-IO type switch stepper drive is provided with the pulse train with S-shape acceleration/deceleration, and triggers the motor start-stop only by normal switching value
The power supply of the drive can be both AC power and DC power, and the input voltage range is AC 20~80V ,DC 24~100V. The AC power supply voltage should not exceed 80VAC. Do not directly connect to 220VAC mains! ! !
Input power polarity should not be reversed!!!
The drive's work mode is constant current control. The drive output the voltage to motor by changing the input power into PWM chopping wave when it is working. In this case, the input power will affect the performance of drive.
DM860S Stepper Drive Environmental requirement

Drive installation requirements
Please install the drive vertically or horizontally, with its front facing forward, top facing upward to facilitate cooling.
During assembly, avoid drillings and other foreign matters falling inside the drive.
During assembly, please use M3 screw to fix.
When there is vibration source (such as a driller) close to the installation position, please use a vibrating absorber or a vibration resistant rubber gasket.
When multiple drives are installed in the control cabinet, please pay attention to reserve enough space for sufficient heat dissipation. If necessary, you can configure cooling fans to ensure good heat dissipation conditions in the control cabinet.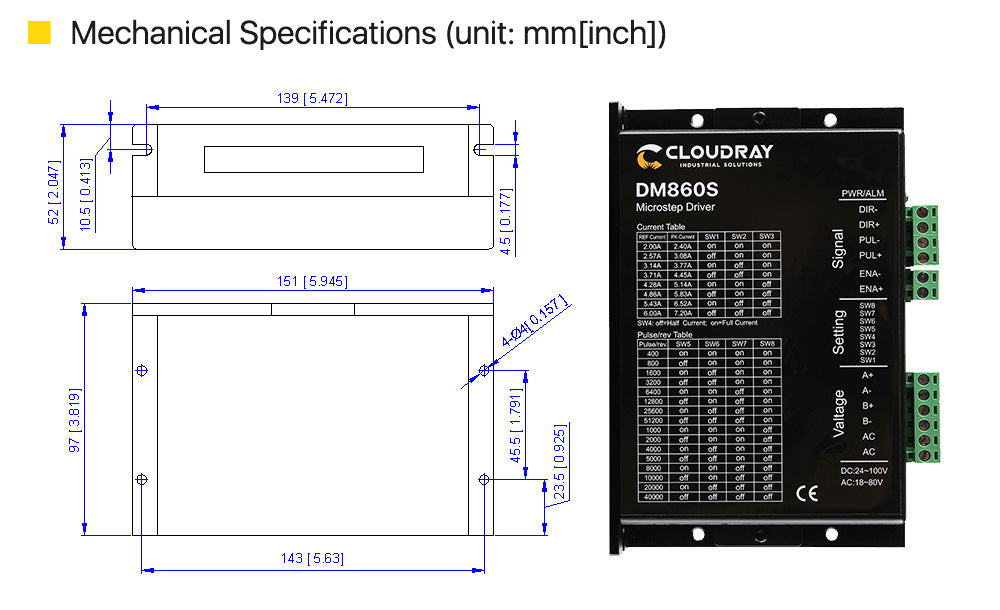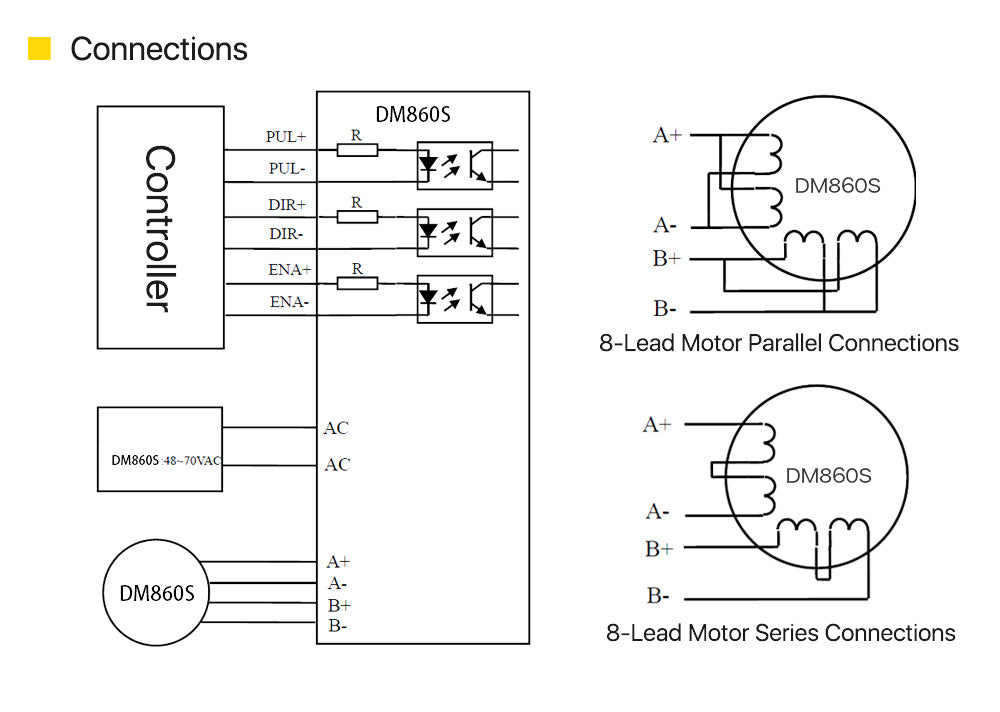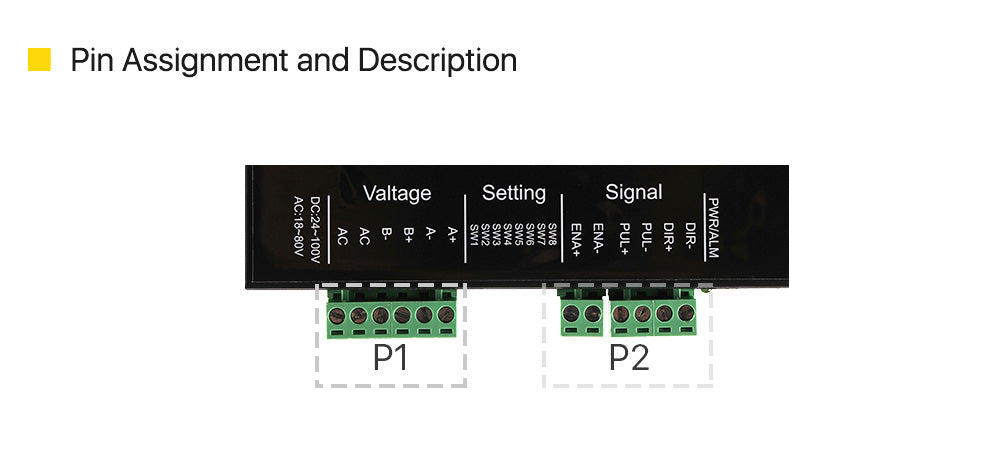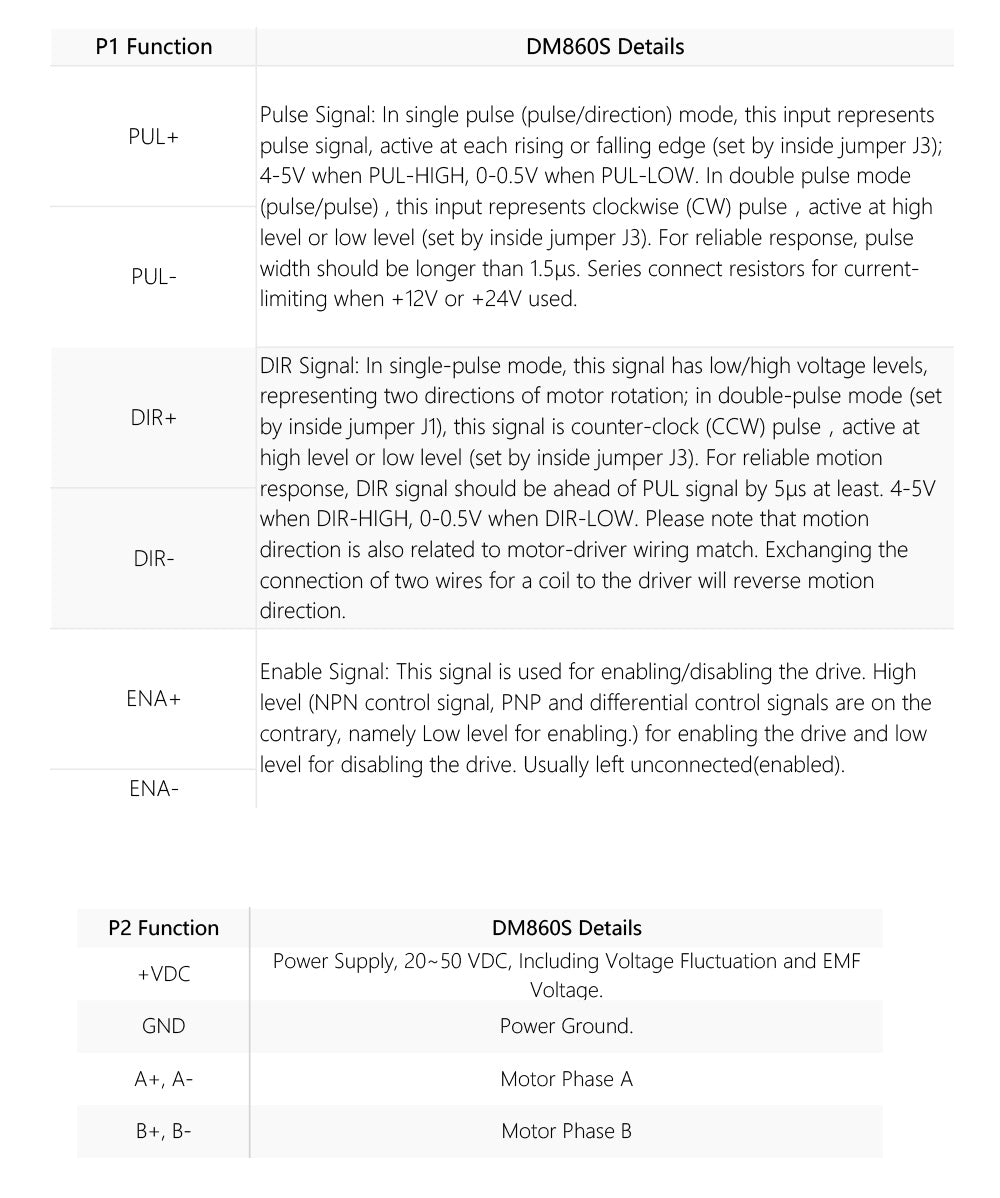 Drive working status LED indication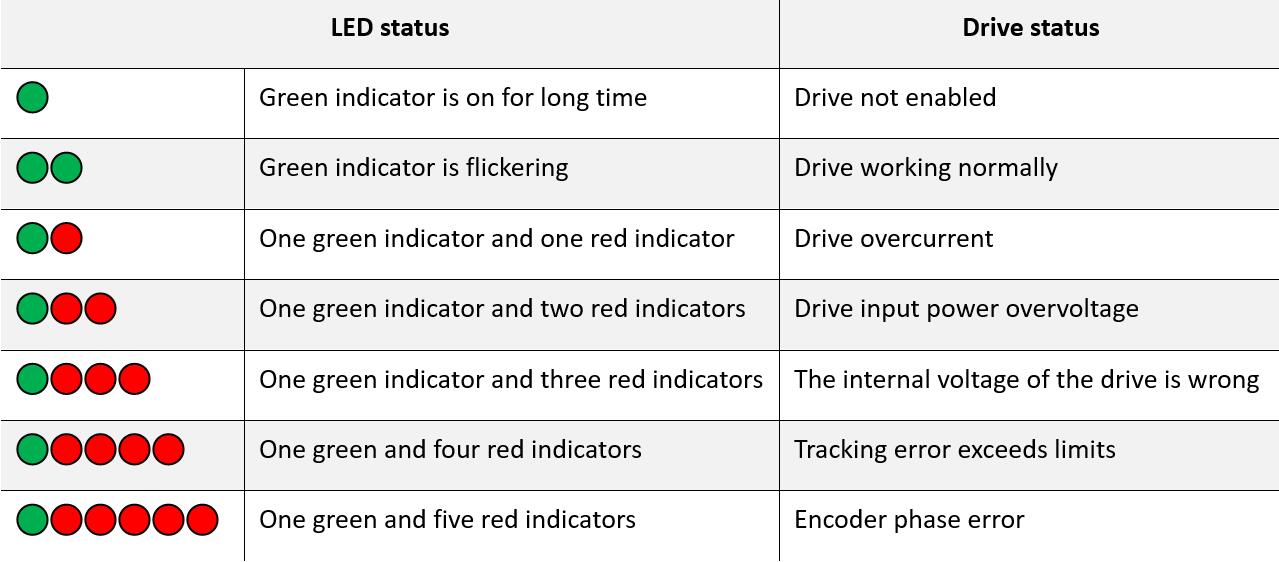 Stepper motor driver application
Cloudray stepper Motor Driver are widely used in engraving machine, cutting plotter, textile machine, 3D printer, medical devices,stage lighting equipment, robot, CNC machine, music fountain and other industrial automatic equipment.



Sample Block Quote
Praesent vestibulum congue tellus at fringilla. Curabitur vitae semper sem, eu convallis est. Cras felis nunc commodo loremous convallis vitae interdum non nisl. Maecenas ac est sit amet augue pharetra convallis nec danos.
Sample Paragraph Text
Praesent vestibulum congue tellus at fringilla. Curabitur vitae semper sem, eu convallis est. Cras felis nunc commodo eu convallis vitae interdum non nisl. Maecenas ac est sit amet augue pharetra convallis nec danos dui.
Cras suscipit quam et turpis eleifend vitae malesuada magna congue. Damus id ullamcorper neque. Sed vitae mi a mi pretium aliquet ac sed elitos. Pellentesque nulla eros accumsan quis justo at tincidunt lobortis denimes loremous. Suspendisse vestibulum lectus in lectus volutpat, ut dapibus purus pulvinar. Vestibulum sit amet auctor ipsum.