Extruder motor malfunction
Extruder motor malfunction
R1+ extruder motor malfunction
If you find that your extruder motor is not turning when heated or during a print follow these steps to help you troubleshoot the problem. 
(For removal and installation of a stepper driver, look towards the bottom of this article)
Check the extruder motor cable connection, as it may come loose over time. 
Locate extruder motor connection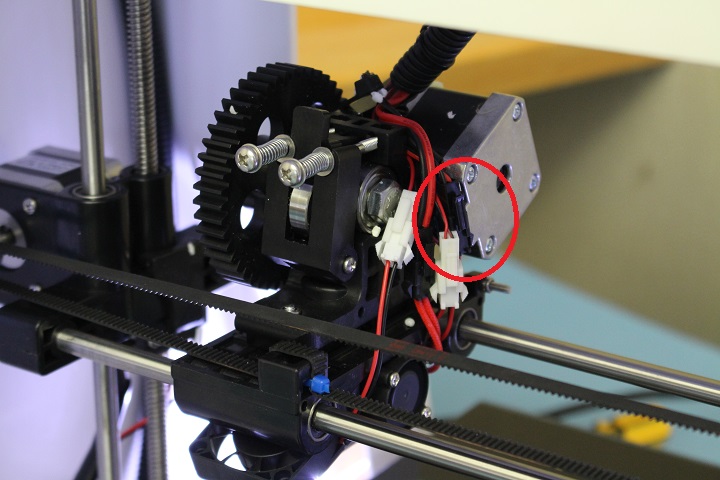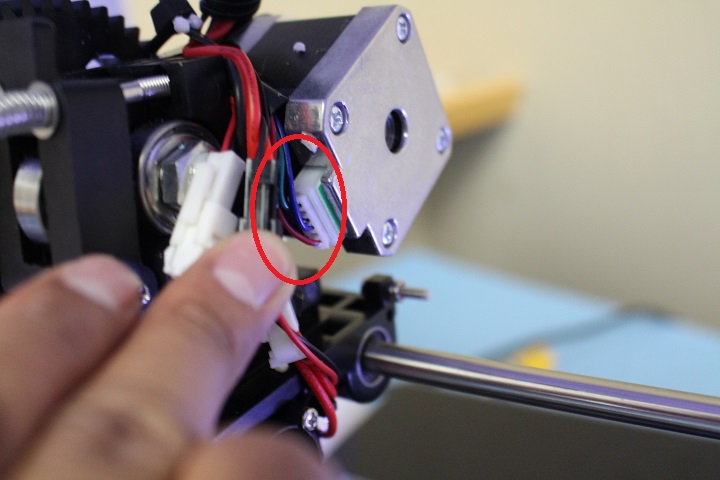 2. Push down on the top of the connector and make sure it is pushed all the way into the terminal.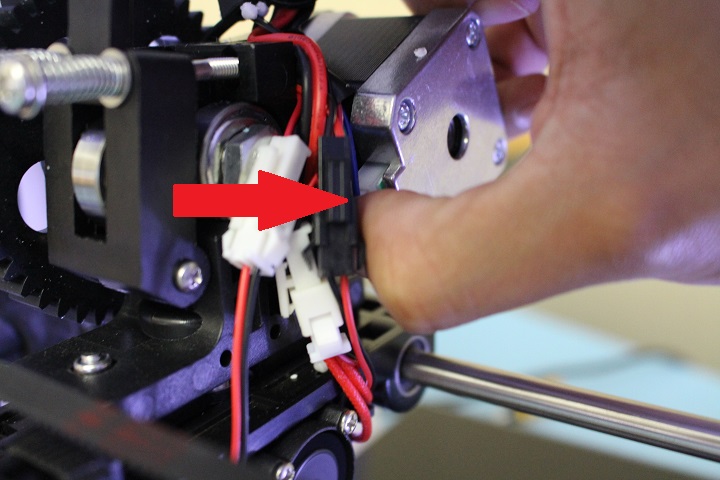 3. Heat up your hotend and try to extrude some filament controlled by software, while putting pressing on the motor connection wires.
If your motor runs, but does not function properly, you may have to replace your extruder cable. Contact our customer support so we can get you all set up and don't forget to mention this is the issue.
If your motor does not run at all, it is probably the stepper motor driver, so proceed with the following steps to make the determination.  
NOTE: The extruder motor will not turn if it is not heated up to at least 180C.
If your extruder motor is not functioning at all, then proceed to checking the stepper driver.
         1. Shut off your printer
         2. Turn your printer on it's side and remove the 4-6 screws that hold the bottom panel in place.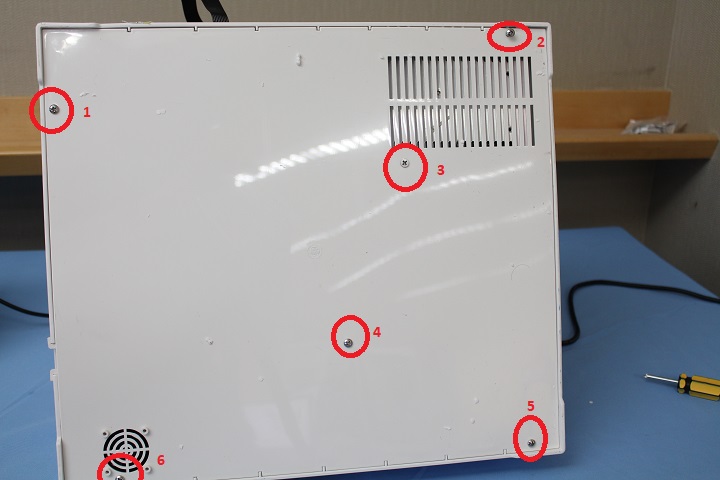 3. Remove the bottom panel and set aside. There are fan wires that will be detached with the bottom panel, so be aware of this.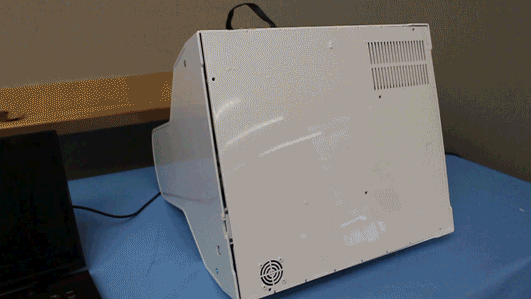 4. Locate the 5 Motor Wire connections on the RAMPS board.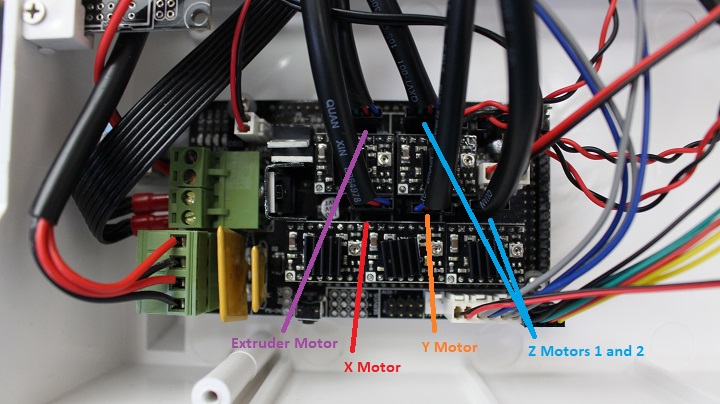 5. Remove the X motor (Labeled X in the middle of the board) and Extruder (Labeled E0 toward the perimetr of the board) motor cables.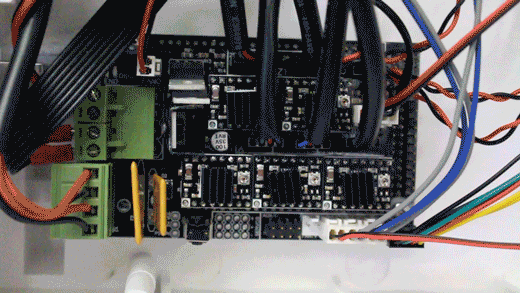 6. Take the Extruder motor cable that you just unplugged, and place it into the X motor position on the 4 pin X plug towards the middle of the board.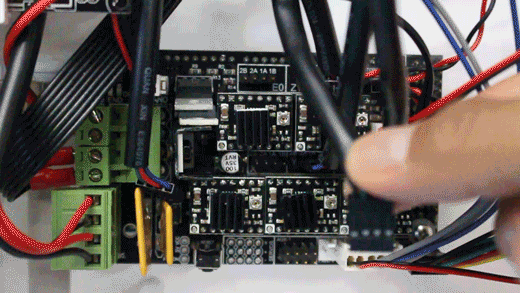 7. Flip your printer into the upright position and connect to Matter Control.
Once connected navigate to Controls, and try to move the X motor left or right in 10mm increments. If your Extruder gears begin to move fluidly like they should, then your extruder stepper driver needs to be replaced.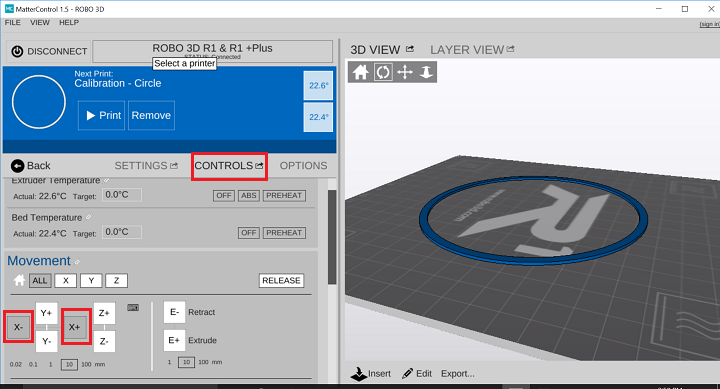 8. Turn your printer off and return the motor cables to their correct positions. Plug in the fan that was on the back of the bottom panel into your RAMPS electronics board. Re-secure the bottom panel onto the printer and contact Robo customer support to place an order for replacement parts.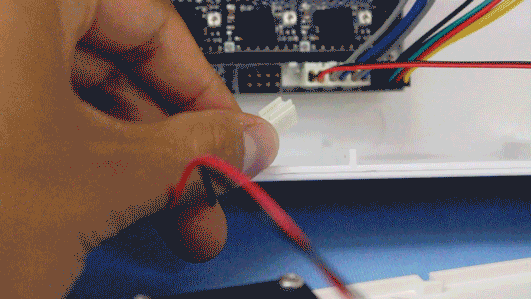 How to replace your stepper motor driver. 
         1. Follow the previous steps to remove the bottom panel.
         2. First locate the RAMPS board and remove the two surrounding motor cables. Then slowly remove the stepper driver by using a rocking motion.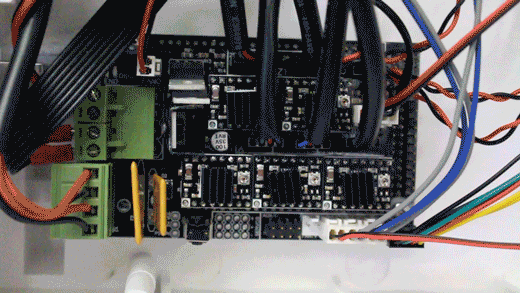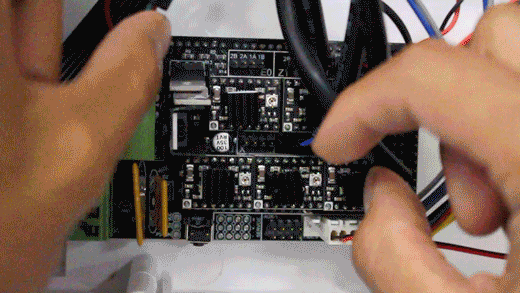 3. When placing the new stepper driver in place, make sure all the pins get inserted properly and the stepper is the same orientation as all other steppers.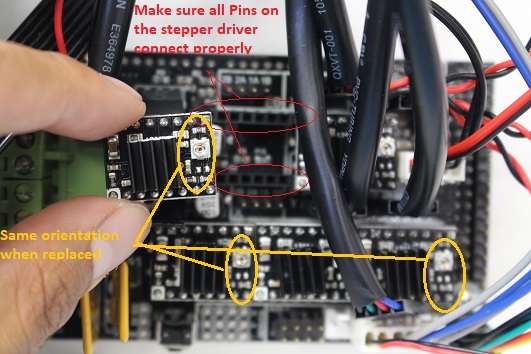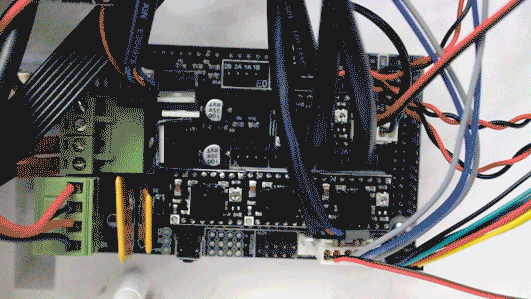 4. Replace the wires in their designated ports.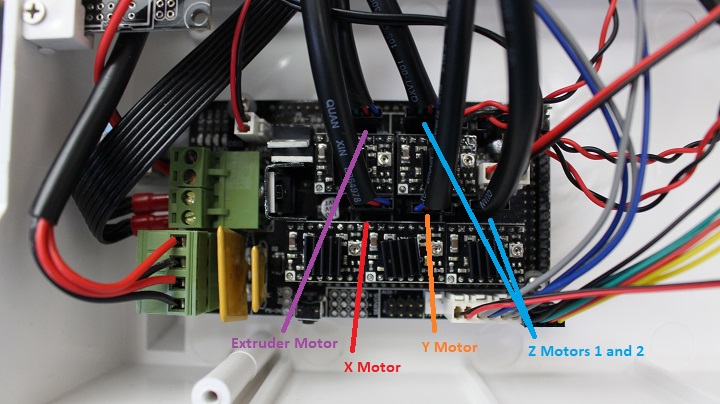 5. Plug in the fan and screw the bottom panel back into place. Now you're ready to get back to printing!
Cloudray Stepper Motor Series has set the standard for quality, reliability,
and durability in stepping motors. The precision of our Torque Power motors is matched only by the dependability of their performance. All Torque Power motors are bi-directional and totally enclosed with permanently lubricated ball bearings for long-lasting, smooth operation.
Cloudray stepper motor series are widely used in medical instruments, robotics, 3D printers, extruders, laser cutters, engraving machine, textile equipment, packaging machinery, CNC machines, etc.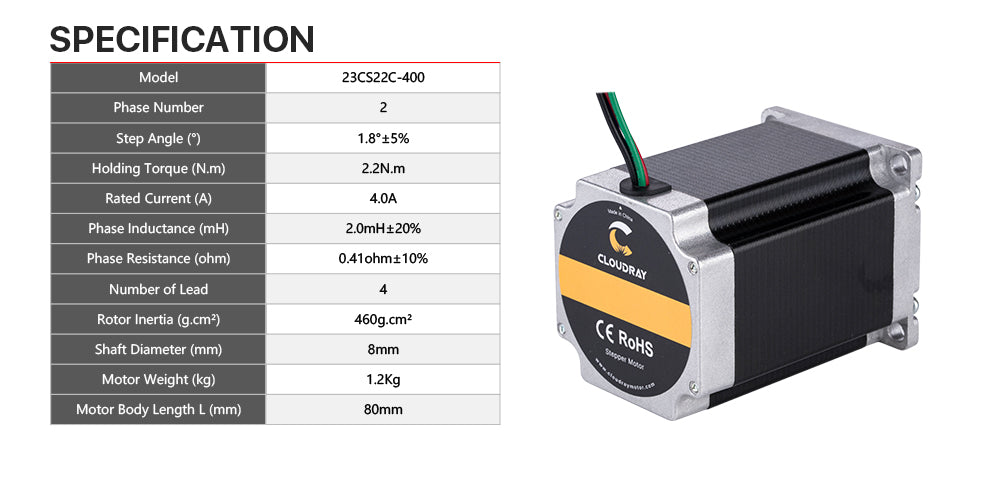 High Torque, High Precision and Long life is Cloudray's core advantages
Low vibration,Low heating, No loss of stepFast Response,Better Acceleration Performance
Thanks to a robust design they can be selected for the harshest environments. Precise, open-loop, speed and position control can be achieved with the application of full step, half step, or microstepping electronics.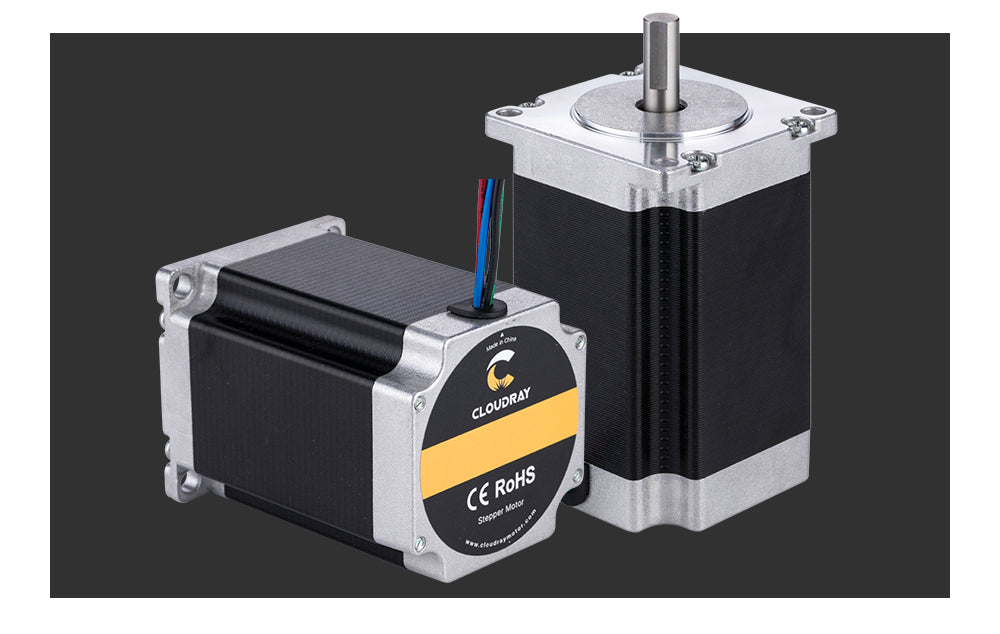 Higher Resolution,Avoidance of Resonance Regions
Stepping angle is adjustable( rang in 18°±5%), 0.9 °stepper motor's stepping angle is smaller, fineness is higher and positioning is more accurate.Avoiding vibration,runs more smoothly and gets lower noise.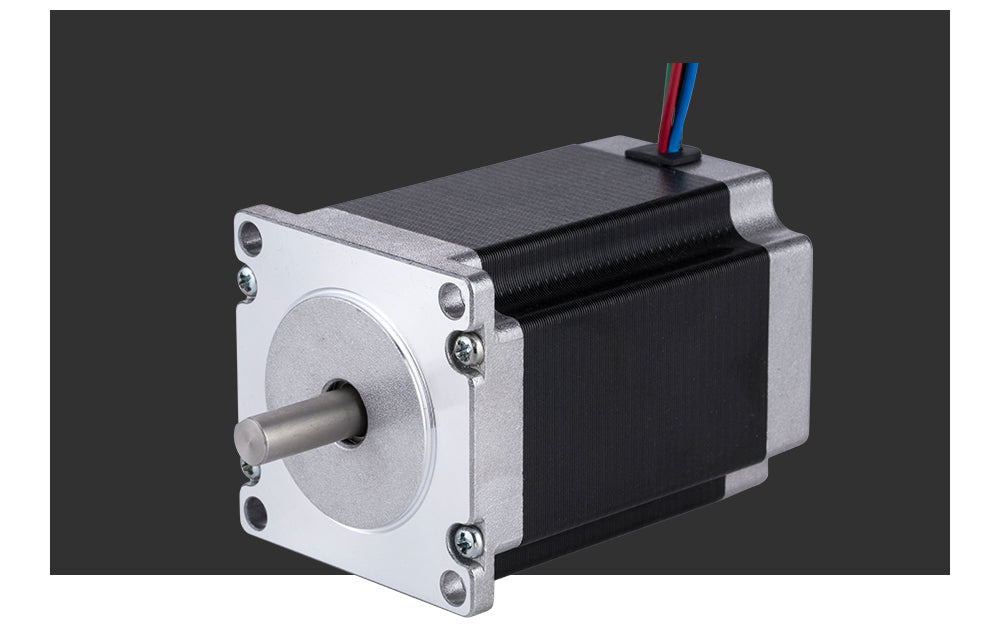 Sturdy structure, extremely long life
High quality materials including bearings and shaft made in Japan
Robust assembly, high speed range, and exceptional performance in even the harshest environments make Cloudray Stepper Motors the perfect solution for demanding positioning applications.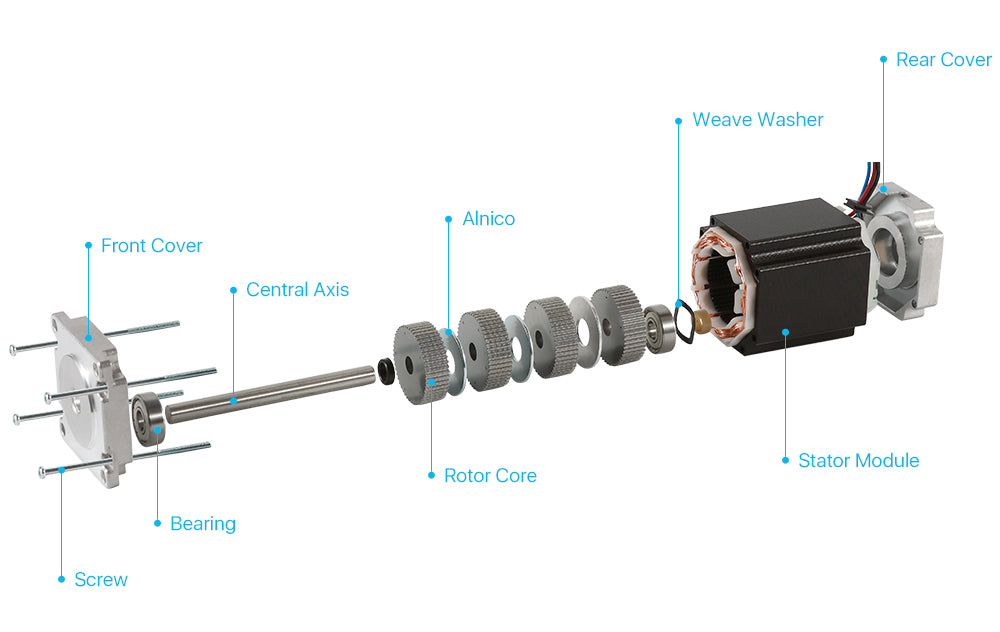 Short length and light weight allow them to be used in highly integrated systems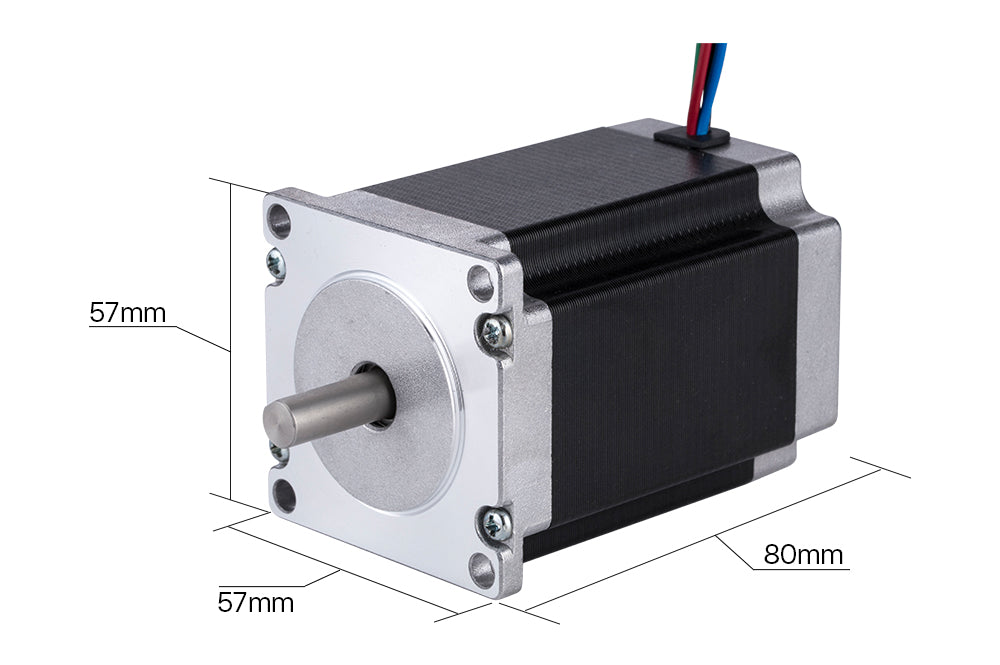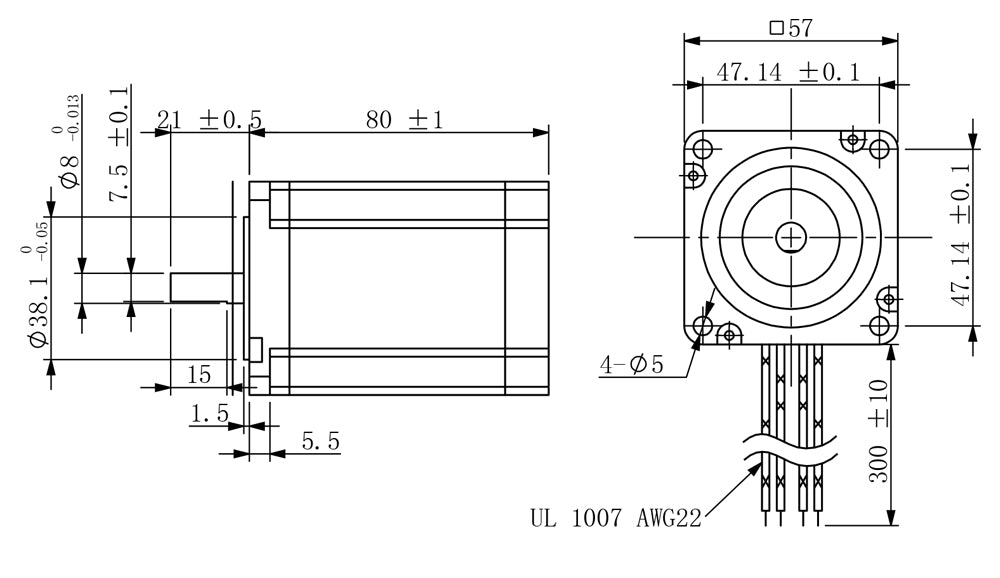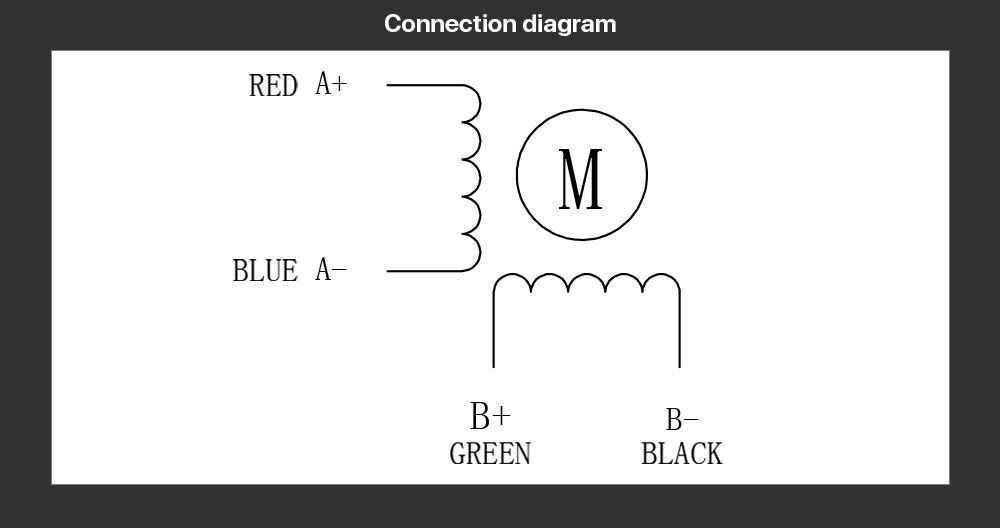 Cloudray stepper motor factory video
Stepper motor application
Cloudray stepper motor and Stepping Motor Driver are widely used in engraving machine, cutting plotter, textile machine, 3D printer, medical devices,stage lighting equipment, robot, CNC machine, music fountain and other industrial automatic equipment.



Sample Block Quote
Praesent vestibulum congue tellus at fringilla. Curabitur vitae semper sem, eu convallis est. Cras felis nunc commodo loremous convallis vitae interdum non nisl. Maecenas ac est sit amet augue pharetra convallis nec danos.
Sample Paragraph Text
Praesent vestibulum congue tellus at fringilla. Curabitur vitae semper sem, eu convallis est. Cras felis nunc commodo eu convallis vitae interdum non nisl. Maecenas ac est sit amet augue pharetra convallis nec danos dui.
Cras suscipit quam et turpis eleifend vitae malesuada magna congue. Damus id ullamcorper neque. Sed vitae mi a mi pretium aliquet ac sed elitos. Pellentesque nulla eros accumsan quis justo at tincidunt lobortis denimes loremous. Suspendisse vestibulum lectus in lectus volutpat, ut dapibus purus pulvinar. Vestibulum sit amet auctor ipsum.